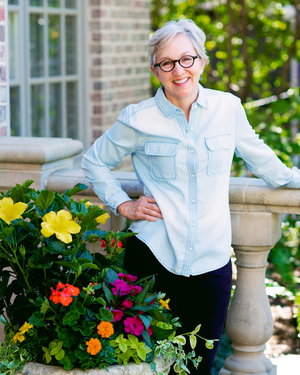 Our Mission is to unify thoughtfully designed hardscape architecture with the highest quality horticultural components. We strive to create and maintain the safest, most aesthetically pleasing outdoor paradises possible because we believe this is what our clientele deserves. Our passionate attention to every detail is what sets us apart from other landscape design companies.
Tricia Quaid Landscape Design, Inc. was founded in 1998 by Tricia Quaid. Tricia has lived and worked in the Dallas area since 1982 when she pulled up her roots from Baton Rouge with a bachelor's degree from Louisiana State University. She furthered her education, becoming a graduate with honors from the Masters of Landscape Architecture program at The University of Texas at Arlington. Over the years she has traveled extensively through England, France, Spain, Italy, and Japan. This has allowed her to compile a profound knowledge of international architecture and garden design. Additionally, Tricia is licensed in both irrigation and pest control, allowing us to offer our clients a full spectrum of services to transform and reclaim their outdoor living spaces.
Tricia's intimate understanding of the people of North Texas, as well as the ecological processes of the local environment, enable us to create unique and welcoming outdoor spaces utilizing native plants and materials. We design with the intent of providing safe, dynamic areas where families can entertain, play, or simply relax.
With those things in mind, the team of designers and managers at Tricia Quaid Landscape Design, Inc. bring complementary skill sets in the areas of Horticulture, Landscape Architecture, and the Fine Arts. It is Tricia's belief that combining these individual strengths is essential to ensuring the integrity of our work. The results of these collaborative efforts are beautiful, functional, and environmentally friendly outdoor spaces to be enjoyed year-round.